GK-Coupon - Universal (Lite)
(Only For Corpotate Clients)
GK-Coupon - Universal (Lite)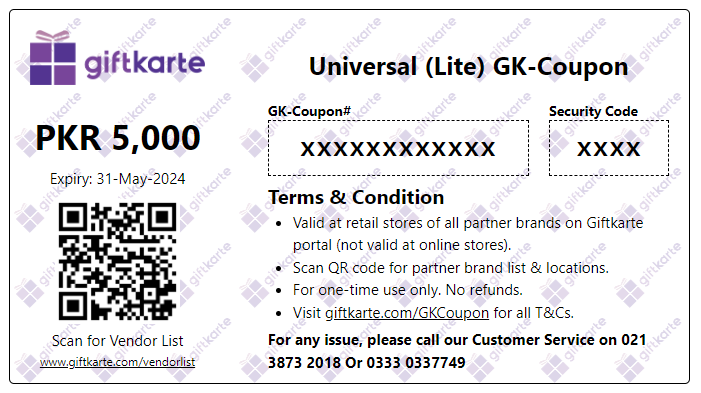 Terms & Condition
---
GK-Coupon Universal (Lite) is not available for online purchase, it is only available for Corporate Clients.
Maximum denomination on GK-Coupon is PKR 5000.
Valid at retail stores of all partner brands on Giftkarte portal.
Not valid at online stores.
For a full list of partner brands & locations, please visit www.giftkarte.com/vendorlist.
For one-time use only. No refunds.
Note: For any issue, please call our Customer Service on 021 3873 2018 Or 0333 0337749